Life's Front Door
If you're like most people, you use your garage door more than your home's front entrance. It's one of many reasons why your garage door should be beautiful.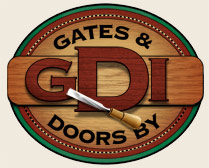 Welcome to Gates & Doors by GDI
We design, build, install, and service high-end exterior doors and gates, as well as awnings and ironwork. It's been our pleasure to serve Southern California residential and commercial properties since 1993.
We specialize in crafting custom products made from premium materials for our customers' discerning tastes. From our outstanding in-house wood and welding shops, we can accommodate any design. Let the experts at GDI take your garage door, awning, gate, or ironwork from concept to final walk-through.
Tour our galleries to view the exceptional craftsmanship that is GDI. Call for more information or to request an estimate, 949-337-5922.